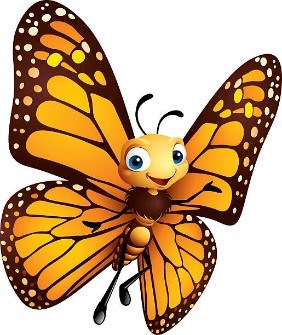 Brook Butterflies Pre School
Welcome to Brook Butterflies Pre School
Brook Butterflies enables children to experience a learning environment where they are accepted and valued as individuals and can thrive academically and socially.
The curriculum is carefully planned in line with 'The Early Years Foundation Stage Statutory Framework' document. This helps the children develop educationally/intellectually, socially and emotionally. We aim to encourage parents and staff to work together to provide the children with the experiences they need to grow in confidence and independence.
Children can attend Brook Butterflies from the term after their third birthday:
children who are three in January, February or March can have their funded place from the start of the summer term (after Easter break).
children who are three in April, May, June, July or August can have their funded place from the start of the autumn term (September).
children who are three in September, October, November or December can have their funded place from the start of the spring term (January).
We offer the universal 15 hours (part-time) places where we offer morning or afternoon sessions or a 30 hours (full time) place (subject to eligibility) which includes the; morning session, dinnertime and afternoon session.
For further information regarding the 30 hours eligibility criteria visit:
https://www.childcarechoices.gov.uk/
If your child is with us all day they may bring in a packed lunch to eat or they can choose from the
hot dinner options in the school hall (the menus are on a 3 week rolling programme).
Parents/carers are advised of a start date in writing and are given the opportunity to visit the setting with their child prior to entry. You will also be asked to attend a pre-admission meeting and a home visit will be arranged.
Butterflies is an enjoyable place where each child feels happy, secure and safe. The children have
daily learning experiences, including communication and language, personal and social development, physical development, literacy, mathematical development, understanding the world
and expressive arts and design.
We believe that the pre-school stage is an essential part of a child's education. It provides the
foundation for all future learning.
Sessions:
Full Day: 8.45am to 3.30pm Monday - Friday (Term Time Only)
Morning: 8.45am to 11.45am Monday - Friday (Term Time Only)
Afternoon: 12.30pm to 3.30pm Monday - Friday (Term Time Only)
Costs:
Lunch Time Supervision:
The cost for lunch break supervision is £3 per day, plus the cost of a school lunch if required which is booked through ParentPay (the school lunch is currently priced at £2.50 per day). A packed lunch can be brought from home if preferred. The £3 per day charge can be paid weekly or termly through ParentPay, by childcare vouchers or tax free childcare.
The lunch time supervision fee covers the cost of qualified staff looking after your child during the non-funded 45 minutes lunch break between 11.30am - 12.15pm. There is an option for your child to be picked up and taken home for lunch between 11.30am - 12.15pm, in which case the lunchtime supervision fee will not apply to you
Butterflies Day Care Payable Sessions:
If your child receives the universal 15 hours funding and would like your child to do extra sessions the cost is:
AM Session: £12.50 PM Session: £12.50
If we have vacancies we can also accept 2 year old's that are turning 3 years old the following term. The above costs are as above.
How to apply:
If you would like to apply for a place in Brook Butterflies please click on the link to complete the application form: https://forms.office.com/r/2qFpWwM9hU
Application forms are also available from the school office.
2022/2023 Butterflies
We are looking forward to welcoming your child into our pre school.
We have added a number of documents here that you may find useful prior to your child/children starting Butterflies.
Useful Information
Potty Training
Learning how to use the potty independently and stopping wearing nappies is a big milestone for your child. There are lots of new and exciting skills for them to learn with your help. 
There is lots of useful information and advice on the following website:  Potty training: how to start & best age to potty train - ERIC
Ofsted Inspection
Brook Butterflies is now inspected as part of our full school inspection and achieved a 'good' judgement like the rest of the school.