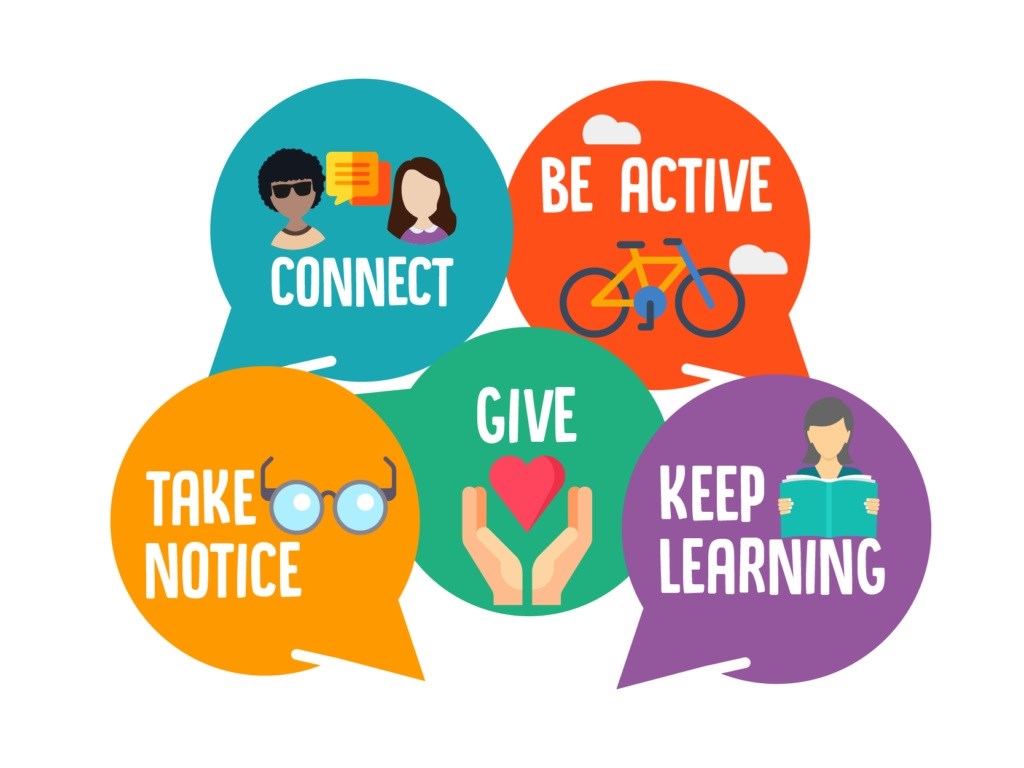 Pupil Health and Wellbeing
At Brook Primary School, we aim to promote positive mental health and wellbeing for our whole school community (children, staff, parents and carers), and recognise how important mental health and emotional wellbeing is to our lives in just the same way as physical health. Children's mental health is a crucial factor in their overall wellbeing and can affect their learning and achievement. 
Our role in school is to ensure that children are able to manage times of change and stress, and that they are supported to reach their potential or access help when they need it. We also have a duty to ensure that children learn about what they can do to maintain positive mental health, what affects their mental health, how they can help reduce the stigma surrounding mental health issues, and where they can go if they need help and support.
We have started to collate resources that can be accessed by parents/ carers and the children at home. On this page you will find links to useful websites, downloadable resources and a selection of appropriate fiction books.
Reading Lists
Click the link below to open a list of recommended reading books for supporting children with issues such as bereavement, loss and anxiety. The books are organised for KS1 and KS2. The topics in these books can be sensitive. If you would like to discuss any of them before either buying or lending from a library, please feel free to contact Mr Allen at school.
Resources to use at home
Added below are a range of simple resources and activities which can be downloaded and accessed at home. These could be particulalry useful with the return to school.
5 Steps to Wellbeing
Evidence suggests there are 5 steps you can take to improve your mental health and wellbeing. Trying these things could help you feel more positive and able to get the most out of life.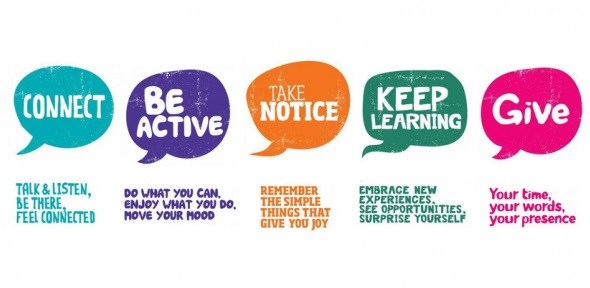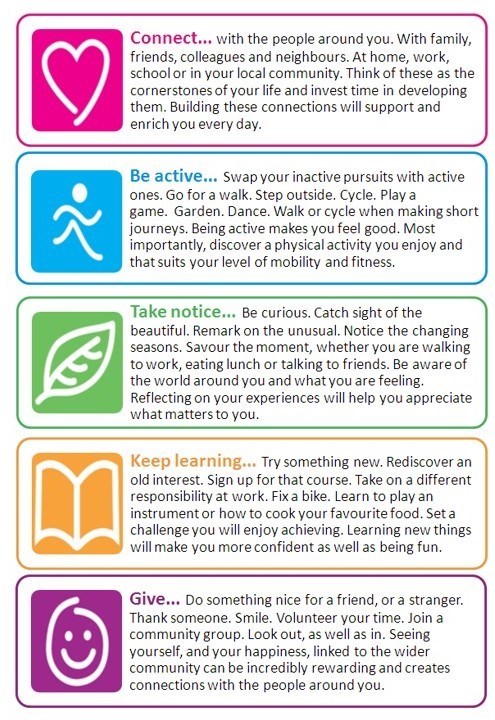 Useful website links
Open the document below to find a list of useful websites to support chidlren and families at home. You should be able to access the links by simply clicking on them.