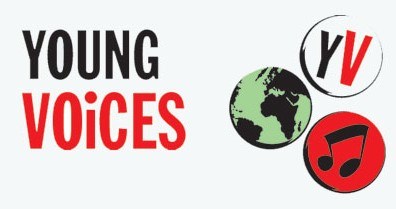 Music Education on a massive scale
The Young Voices experience is not simply a children's choir concert, these are the largest children's choir concert's in the world.
Choirs will perform alongside 5,000-8,000 other children as a single choir to capacity audiences of family and friends.
An unforgettable journey for your child
Children taking part in YV have the opportunity to perform in some of the world's greatest arenas alongside incredible artists. To achieve this with all their school friends around them for support, it helps their self-belief, self-motivation, confidence, and ability to communicate as part of a team - which is invaluable! Add to this the numerous health benefits of singing in rehearsals, including breathing exercises to focus the mind - it's no wonder that Young Voices is over-subscribed year after year!
The concert is the culmination of a lot of hard work from your teachers and children.
We provide online resources so that children can practise at home to support the rehearsals they are doing in school. Our songs are selected from a wide range of music styles to give the children the widest learning experience possible.
We thought about you too
You are an integral part of what makes Young Voices work. Without your support we wouldn't be able to have 150,000 children taking part in arenas across the nation!
As the children practice from home, it is our vision to introduce music that might be new to the children but spark a sense of nostalgia in the parents. We then try to balance that with music that the children have heard on the radio, but parents might not be familiar with. All in an effort to connect families through music.
What The Children Think!
One of the things I enjoyed about Young Voices is that there were so many schools there. It felt like if you did make a mistake, it would be fine – which it was! Another thing I liked was that there was a large gap between rehearsals and the concert, giving us plenty of time to eat. However, the main thing was it was fun! I'd encourage everyone to take part next year.
David – Year 6